Conference Day 1
Wednesday, January 25th 2023
Wednesday, January 25th 2023
8:00am PT
Registration, Breakfast and Networking
9:00am PT
Chairs Opening Remarks
Kimberly Seals Allers, Founder, Irth App
9:10am PT
Keynote Presentation: The Maternal Health Crisis – Why Maternal Care Must Be Established as a Healthcare Priority
There is a Maternal Healthcare Crisis in the US, with estimates that women today are twice as likely to die during pregnancy than the previous generation. For Black, Hispanic and Indigenous Mothers this risk is even higher, with the rates of Maternal Morbidity shown to be 2-3 times greater than in White Mothers. With the recent overturning of Roe Vs. Wade and abortion bans, these disparities are set to become even harder to overcome. How can we ensure therefore that all stakeholder groups are on board to establish Maternal Care as a Healthcare Priority?
Neel Shah, Chief Medical Officer, Maven Clinic
9:35am PT
Panel Discussion hosted by Heluna Health: Striving for Birth Equity: Community-Based Models of Success in California 
Moderator: Nwando Anyaoku, Chief Health Equity Officer, Providence/Swedish 
Zea Malawa, Founder and Physician Director, Expecting Justice (Abundant Birth Project)
Marna Armstead, Doula and Executive Director, SisterWeb Doula Collective 
Toncé Jackson, Co-Founder of CinnaMoms & Senior Health Equity Manager at Heluna Health WIC
10:15am PT
Morning Break, Refreshments & Networking
Empowerment – Meeting The Mother Where They're At 
10:50am PT
Panel Discussion: How Can The Maternal Care Industry Encompass Holistic Approaches to Care to Ensure Mothers are Wholly Supported? 
Holistic Care and more Integrated Care Models may help provide higher quality, more personalized and convenient care for the Mother. How can this more whole-person approach to care improve Maternal health outcomes?
What does empowerment look like for different demographics?

How can we integrate Mental Health Support both prenatally and postnatally?

How can healthcare systems re-centralize the patient in their treatment and offer decision making opportunities for them?

What gaps currently exist in provider understanding & education of maternal health and how can we strategize to bridge these gaps?
Moderator: Diana Derige, Vice President, Health Equity Strategy, American Medical Association
Zainab Sulaiman, Vice President of Impact & Advocacy, HealthConnect One
Kay Matthews, Founder, Shades of Blue Project
Melanie Silverman, Chief Clinical Officer, Pacify
Liz Miracle, Head of Clinical Quality & Talent, Origin
11:30am PT
Presentation: Connected Maternity Care – Paving The Way from Technology to Value
Despite the tremendous boost in virtual care triggered by the Covid-19 pandemic, maternity care delivery powered by the digital health ecosystem is far from being the default standard of care.
In this presentation, we will describe the process of proving real value creation through the implementation of a comprehensive digital health platform for maternity care delivery. We will discuss value creation from different stakeholders' perspectives, the critical role of innovative maternity care visit schedules, and the potential for complementary maternity care services delivered through Connected Maternity Care infrastructure.
Arturo Weschler, Vice President of Innovation, HeraMED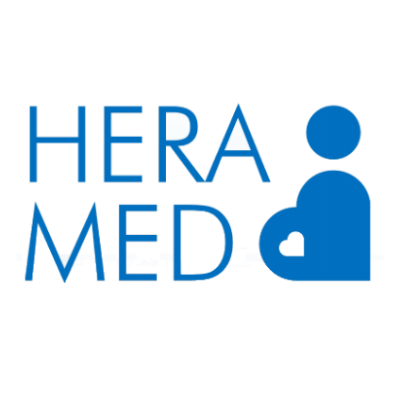 11:55am PT
Presentation: Reimagining Virtual Care to Facilitate Community Connection and Combat Maternal Health Disparities 
Amanda P. Williams, Medical Director, Mahmee

12:15pm PT
Lunch & Networking
Diving Deeper Into Health Inequity in Maternal Care
1:30pm PT
Presentation: Prioritizing Black Maternal Care
The rates for Maternal Mortality for Black Women is Over Double the National Average for Maternal Mortality. This presentation will outline what steps must be taken to ensure Black Maternal Care is addressed and recognised a priority in Healthcare Systems.
Layo George, Founder & CEO, Wolomi
1:55pm PT
Presentation: Learning from the Lived Experience: Lifting Up Black & Brown Patient Voices for More Respectful and Equitable Maternal Care
To achieve an equitable maternal care system, we must center the lived experience as critical data needed to advance care. Learn about Irth's innovative approach, learnings from the first national database of Black & brown patient voices in maternity care, and how transparency and community accountability are driving impact.

Kimberly Seals Allers, Founder, Irth App
2:20pm PT
Panel Discussion: What Steps Do Different Stakeholder Groups Need to Take to Ensure The Future of Maternal Care is Bright Across All Demographics?
The Maternal Health Crisis requires engagement from all stakeholder groups to tackle the high rates of maternal mortality and poor maternal health outcomes. What are the current challenges associated with providing high quality maternal care across all demographics, and how can all stakeholder groups strategize and have methodologies to address these issues?
What are the current challenges in providing accessible and high quality perinatal care?
How can we, as professionals, more closely engage with community members and patients to achieve maternal health equity? Who are the key stakeholder groups, in particular community stakeholder groups, that we need to engaged in maternal care and how can we successfully engage with them to affect maternal mortality rates and disparities?
How can population health data and public health knowledge be integrated into healthcare systems to help improve maternal health outcomes across all demographics?
How can digital platforms and technology be used as a tool to achieve health equity?
Moderator: Ericka Gibson, Medical Director, Kaiser Permanente Medical Center
Crystal Tyler, Chief Health Officer, Rhia Ventures
Jin Lee, Director of Digital Health, Rx+ (Global), Astellas Pharma Inc.
Andrea Winter, Senior Director, Women's & Children's Strategy, HealthPartners
Angela Glyder, Vice President of Clinical Operations, Lucina 
3:00pm PT
Afternoon Break and Refreshments
Investing in the Future of Maternal Care
3:35 pm PT
Panel Discussion with Lengthened Q&A: How do We Break Through the Bottleneck to Increase Investment in Maternal Health?
This investor-focused panel will offer an opportunity for Maternal Health Companies to hear from top healthcare investors on how best to secure investment.
What key piece of information would each investor panelist give to Maternal Health companies looking to secure investment? 

What tend to be the most common barriers that prevent investors from investing in Maternal Health companies?

What motivates an investor to invest in Maternal Health companies? 

What does the future look like for Maternal Healthcare Investment?
Moderator: Tracy Dooley, Partner, Avestria Ventures
Emily Zhen, Venture Capital Investor, New Enterprise Associates
Alice Zheng, Principal, RH Capital
Jessica Karr, General Partner, Coyote Ventures

4:15pm PT
Shark Tank Pitches – Maternal Health Start-Up Companies Pitch to A Panel of Investors
In this Shark Tank Session, Maternal Healthcare Start-Up Companies will pitch for 10 minutes each to a panel of investors with feedback provided to them post-event. Expect to hear from the newest Start-Ups in Maternal Care at a variety of funding stages. 
Moderator: Kimberly Seals Allers, Founder, Irth App
Presenting Start-Ups: 
Neil Ray, CEO & Founder, Raydiant Oximetry 
Mandy Major, CEO, Founder & Certified Postpartum Doula, Major Care™
Ijeoma Uche, Co-Founder, Birth By Us 
Investors:
Emily Zhen, Venture Capital Investor, New Enterprise Associates 
Carli Sapir, General Partner, Amboy Street Ventures 
Linda Greub, General Partner, Avestria Ventures
5:05pm PT
Panel Discussion: Reimbursement in Maternal Care
The role of Payers in the Future of Maternal Care cannot be understated. This panel will discuss the current strategies Payers have in place to tackle the Maternal Health Crisis, and what further steps Payers can take to ensure Maternal Health outcomes are improved.
What current strategies do Payers have in place to improve Health Equity in Maternal Care? 

What can Payers learn from Providers and Maternal Health companies about how best to innovate within Maternal Health?

How are Payers investing in more personalized, accessible and high quality Maternal Care?

What is your collective view on recent changes in stage legislation/reimbursement for maternal care? For example for Doulas. 

How can payers and providers respond to these changes in a way that ensures that the benefits extend across all populations ?
Moderator: Reema Taneja, Senior Counsel, Nixon Gwilt Law
Leah Sparks, Chief Executive Officer and Founder, Wildflower Health
Jill Davis, Director, Disease Case Management & Clinical Education, HealthPartners
Pooja Mittal, Chief Health Equity Officer, Health Net
Zainab Sulaiman, Vice President of Impact & Advocacy, HealthConnect One
Christine Henningsgaard, Chief Executive Officer and Co-Founder, Quilted Health
5:45pm PT
Chair's Closing Remarks
Kimberly Seals Allers, Founder, Irth App
5:50pm PT
Close of Day 1 of The Future of Maternal Care Summit
Conference Day 2
Thursday, January 26th 2023
Thursday, January 26th 2023
8:00am PT
Registration, Breakfast and Networking
9:00am PT
Chairs Opening Remarks
Kimberly Seals Allers, Founder, Irth App
Looking Top Down – Governmental Initiatives on Maternal Care
9:10am PT
The Gold Standard of Care for Birthing People: Re-centering on the Midwifery Model
Elle Schnetzler, Chief Clinical Officer, Quilted Health
9:35am PT
Panel Discussion: How can Policy Makers Prioritize Maternal Care in the Future?
Policy makers play an undeniably crucial role in driving innovation and improved outcomes within Maternal Care. With the recent overturning of Roe Vs Wade, how are policy makers going to address the increased demand in maternal care and tackle the Maternal Health crisis?
What policies are currently in place to tackle the maternal health crisis? Of the policy gaps that currently exist, which 2 would each panellist say are the most prominent in maternal care?
What are the effects of not focusing on closing maternal health gaps, not just to the Mother but to the family, community and nation?
How is each panellist striving to close these gaps in maternal care? Who else, aka providers, payers, policy makers etc needs to be involved, and what will it take to get them to invest in establishing maternal care as a priority?
Looking forward, what are we excited about that is on the horizon for maternal care on the policy front?
What would each panellist's 2 call of actions be to ensure the future of maternal care is bright?
Moderator: Kimberly Seals Allers, Founder, Irth App

Linda Genen, Chief Medical Officer, ProgenyHealth
Sarah Hague, Chief Programs Officer, Vote Mama Foundation
Flojaune Cofer, Senior Director of Policy, Public Health Advocates
10:15am PT
Morning Break, Refreshments & Networking
Future Innovations in Maternal Care
11:00am PT
Lightening Talk Case Studies: Maternal Care Technology & Improved Maternal Health Outcomes 
11:00am PT: Case Study 1: Lauren Demosthenes, Senior Medical Director, BabyScripts
11:15am PT: Case Study 2: Alyssa Dietz, Senior Director, Precision Care Strategy, Twill 
11:30am PT: Case Study 3: Olga Kokshagina, Co-Founder, Ninti
11:45am PT
Panel Discussion: How Can Innovation in Virtual Care & Technology Change the Course for Maternal Care?
Virtual Care and healthcare technology offer an opportunity to tackle many of the problems within Maternal Care. Integration of these healthcare approaches could solve a wealth of problems such as enabling equitable access to care, providing more holistic care, improving problems with patient engagement and enabling the shift of healthcare to a value-based model. This panel will discuss these technological and virtual innovations and their role in ensuring the Future of Maternal Care is bright for all. 
How can technology be used to elevate effective strategies in Maternal Care?
How can Virtual Maternal Care address the healthcare needs of individuals from underserved populations? What groups are at risk of being left out of Virtual Maternal Care and how can we innovate around these populations
How can provider systems, policy makers, pharma and payers make use of the recent advances in technology to propel improvement in Maternal Health Care outcomes?
How much are provider systems utilizing virtual care for Maternal Health, how can ensure Virtual Care is better implemented into healthcare systems?
Moderator: Layo George, Founder & CEO, Wolomi
Dilek Barlow, Vice President, Product Strategy, Twill
Eric Dy, Founder & CEO, Bloomlife
Crystal Adesanya, Founder & CEO, Kiira Health
Kari Carlson, Medical Director, Permanente Medical Group
12:25pm PT
Panel Discussion: The 4th Trimester: Maternal Support on the Post Partum Journey 
This panel will focus on understanding how we can ensure that high quality care is provided to the mother not just during pregnancy, but after birth – postpartum. This panel will examine the wealth of challenges both unique to postpartum care, and that exist throughout the maternal care journey which affect a mother's ability to access quality care after birth.
What are the biggest barriers for mother's looking to access postpartum care? What strategies are in place or could be put in place to overcome these?

How can we ensure that the postpartum care provided is holistic, taking into account the mother's physical health, mental health, socioeconomic situation and employment status?

How can we invest in high quality doula care post-partum?

How can we improve postpartum education for mothers? For example providing clear and comprehensive guidance on lactation, pelvic floor disorders, postpartum depression/anxiety. 

How can different stakeholder groups ensure a continuum of maternal care is provided to the mother, to ensure the mother feels wholly supported?
Moderator: Alissa Erogbogbo, Medical Director, Maven Clinic 
Liz Miracle, Head of Clinical Quality & Talent,  Origin 
Amanda P. Williams, Medical Director, Mahmee
Lydia Zeller, President and Chief Executive Officer, Flyte
Linda Genen, Chief Medical Officer, ProgenyHealth

1:05pm PT
Chairs Closing Remarks
Kimberly Seals Allers, Founder, Irth App 
1:10pm PT
End of The Future of Maternal Care Summit
Download the Agenda